The African American Cemetery at Wessyngton Plantation
The African American Cemetery was established around 1798 as a burial ground for the slaves on the plantation. Their graves were marked with rough field stones, roses, and wild flowers.
Wessyngton slaves and some of their descendants were laid to rest in the African American Cemetery until 1928. A ground penetrating radar survey has located nearly 200 graves, and historical research has identified the names of 100 men, women, and children buried in this sacred place.

The Cemetery was enclosed by a wrought iron fence measuring 640 feet in 2012. In 2015 a granite monument measuring 6
¢
2
²
high

x

11
¢
9
²
long

x

14
²
wide was erected.

The monument lists the names,

the birth dates, and the death dates of 446 African Americans. The list of names includes those who are known to be buried there and those who served in the Unites States Colored Troops.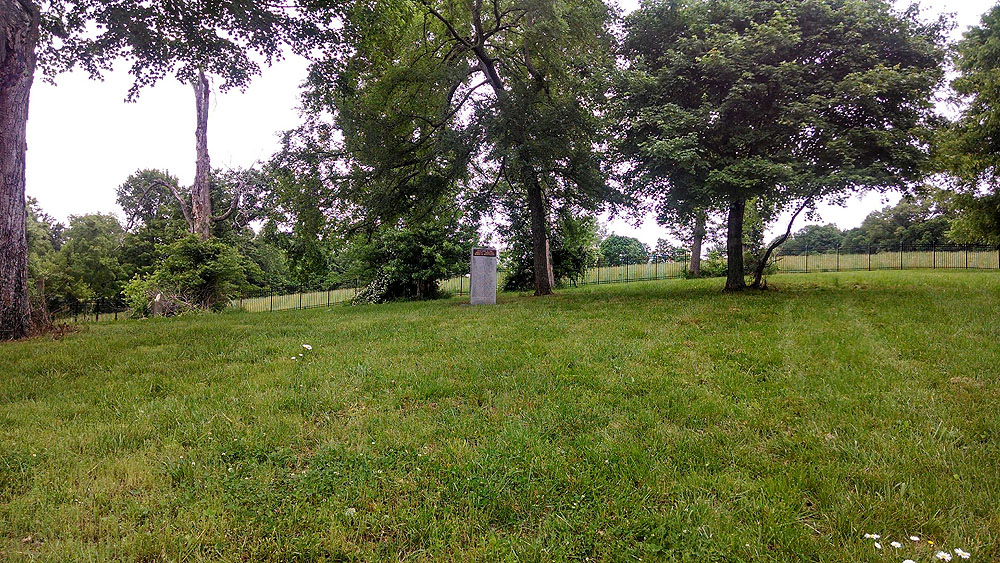 Original Memorial Monument 2014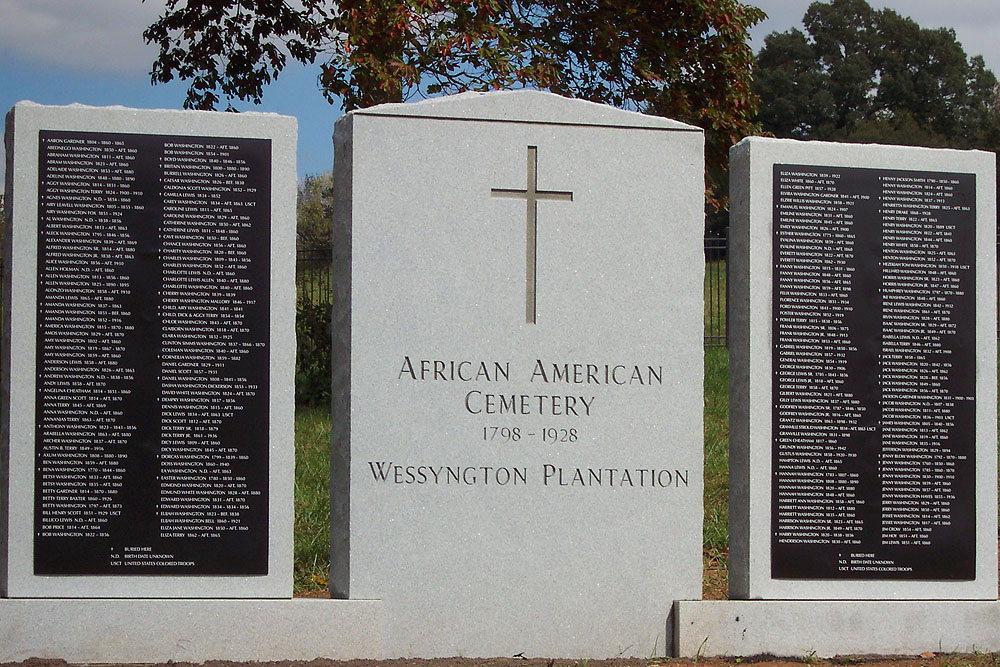 Memorial Monument 2015

African American Cemetery Map